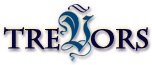 OUR HISTORY
1858:
Count Ignatyeff, the Adjutant General of the Russian Imperial Army, establishes the distillery. That's when the "Kalkuni" story begins.
1890s:
The popularity of "Kalkuni" products spreads across the boundaries of the entire Russian Empire. After the consumer recognition comes the official acclaim by the industry representatives as evidenced by numerous awards at exhibitions in Moscow, Riga, and Saint Petersburg.
1918—1940:
During the period of the first Latvian Republic, the distillery passes into private ownership of Karyakin, a well-known entrepreneur of the time, who continues to build on the good name of the factory.
1941—1991:
The Soviet era. The factory gains state-level significance, supplying spirits to all corners of the entire USSR.