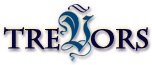 PRODUCTION PROCESS
We are truly proud of the traditional recipes that we employ in our production, however, as a diamond gets its value in the hands of a skilful cutter, it is the thorough manufacturing process that truly brings out the best in these recipes.

Unleashing sophisticated bouquets and tastes is a delicate and complex process, which requires perfection in all facets of the manufacturing process starting from pre-production, including bottle, water and ingredient preparation; production process itself including filtration, mixing, storage, bottling, and corking; and, finally, post-production, such as labelling, stocking and shipping.

This is when technology comes into play. The recently finished full renovation of the factory and full modernization of our equipment from Italy, Israel and Russia, allows us not only to improve the quality and increase the scale of production, but also to introduce new lines of products tailored specifically to the wants of our consumers. Multiple silver filtration technology combined with the absorbent carbon processing employed in our production allows us to achieve maximum purity and softness of our drinks.