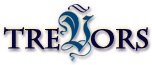 CERTIFICATES
Food Production Facility License
Issued by the Food and Veterinary Service (FVS). This document acknowledges that the distillery meets the quality and safety criteria set by the FVS and permits alcoholic drink production in the facility. It also implies the compliance with HACCP (Hazard Analysis and Critical Control Points) requirements - international standards to ensure effective control of food and beverage quality and safety.

Special License for Working with Excise Goods
Issued by the State Revenue Service, the Excise Goods Board.